The American Poultry Association is pleased to honor
Mike Gilbert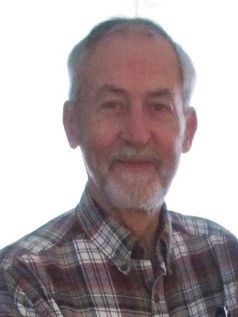 A few words from Mike Gilbert:
First I want to thank APA Director Jim Laatsch for nominating me, Mike Gilbert, for this recognition. Thanks also to the nominating committee, and congratulations to the other honorees.
Unlike many of you, my start in the exhibition poultry avocation did not happen at an early age. I did not know open poultry shows existed until I was about 30 years old. I did manage our family farm flock in western Wisconsin when I was a boy in the 1950's, and one time sent a few birds from McMurray Hatchery to our local county fair. I was surprised when my multi-colored Naked Neck pullet did not take a blue or even a red ribbon and had no idea why. It wasn't until 1973 when I moved my growing family to central Iowa in connection with a job change that I learned about the fancy.
We acquired a place between Cedar Rapids and Iowa City where we were able to keep some chickens, and we soon had some barnyard bantams roaming about the yard. Then I found out about and attended a poultry show. There I met Mr. Bart Pals and some other fanciers. They introduced me to Herbert Holtz of Silver Laced Wyandotte fame; it turned out that Herb lived not that far from me. And then everything changed. Herb, John Allen, Dennis Bailey, and others with the Eastern Iowa Poultry Association became my mentors. They are all gone now, but certainly not forgotten.
About 1974 I ordered a batch of assorted bantam chicks from Marti hatchery in Missouri. Among those received were 7 or 8 nondescript bantams, some with muffs and beards. They turned out to be blue egg layers. I still remember that first blue egg and the little pullet that laid it. She had partially feathered shanks, a topknot, and was black with red leakage. It was like falling in love all over again.
Long story short, I began breeding blue egg bantams up to standard color varieties. Along with Don Cable of Sacramento, CA, we formed what became the Ameraucana Bantam Club with the objective of having Ameraucana bantams recognized as a breed by the ABA and the APA. The rest is history. I wrote a book about the Ameraucana breed in 2021 that details a considerable amount of it.
In 1978 we moved back to Wisconsin to a new home on part of the farm I grew up on – another job change. There was plenty of room to expand the flocks then. Over the years I raised most breeds of chickens and bantams in many varieties, along with some Call ducks. After joining the SPPA, my conscience dictated we should be helping to preserve one of the older, less popular breeds. Along with Chuck McNeese of Montana, we formed Chantecler Fanciers International in 2007. The popularity of Chanteclers, both large and bantam, has grown immensely during the intervening years between then and now. I chose Chanteclers to promote because they were so well suited for our northern winters. I recreated the Partridge and Buff varieties of Chantecler bantams from scratch.
In 2011 the Badger Poultry Club – which held shows for 49 straight years – was about to fold because its' last secretary, David LeFebre, passed away. Jeff Sonsalla (my small animal vet) and I purchased the assets, consisting mostly of cooping and the semi-trailer in which it was stored. We moved it north from Richland Center, WI, to Galesville, WI. We then formed the Coulee Region Poultry Club, Inc., and have held a June show ever since except in years when it was not allowed by the State of Wisconsin. I served as show secretary for the first five years, but have since retired from that job.
I attained APA Master Exhibitor status in 1998, but will never make Master Breeder, because I don't show that much and keep too many varieties. The Master Cup committee chose me as their second annual honoree. I've also been recognized by the Wisconsin Junior Poultry Assn. My focus has always been on the underdog breeds and varieties, and I do it for my own enjoyment and not so much for the awards. But I do appreciate them when they happen to come my way. I was asked once why I never went for a judging license, but it was decided long ago that would be a temptation to keep me away from my church family too often. The best part of the poultry fancy? All the great people you get to meet and befriend from coast to coast and even other countries. It has been a joy!
Thank you again,
Mike Gilbert