This article is how breeding records are essential to success and is being republished from Acorn Hollow Bantams website with permission from Lou Horton.
Once in a while, a mating really clicks and that really special bird (or birds) is produced. The only thing better than that is being able to reproduce more of the same. The problem is, unless you have only one (single male) mating, you may not be able to reproduce the results of that special breeding combination. Why? Because you do not know which birds produced those outstanding results, thats why. It happens every season to somebody. They cannot be sure how outstanding breeding results were achieved because they have no clue which of several matings (or which birds in a large mating) did the great work. And the shame is that with minimal extra effort, one can keep track of such things. First of all, keep your matings small. Secondly, web mark and record the ducklings, goslings, or chicks produced from each mating. It is so simple and yet so many people fail to do it. Of course, they fail to see that breeding records are essential until they need them.
Do not make the assumption that you will be able to tell which birds produced the winners by just looking for a resemblance to the parents. The truth is, not every (or even most) outstanding bird is produced by outstanding parents. Some pretty ordinary looking birds can be the ones because they carry hidden genetic qualities which make them prepotent. That means that they have the power to produce offspring which are consistently better than they themselves are. Also, the opposite is true. Some outstanding individuals are incapable of producing offspring which are as good as they are. Trust me, both of the previous statements are true.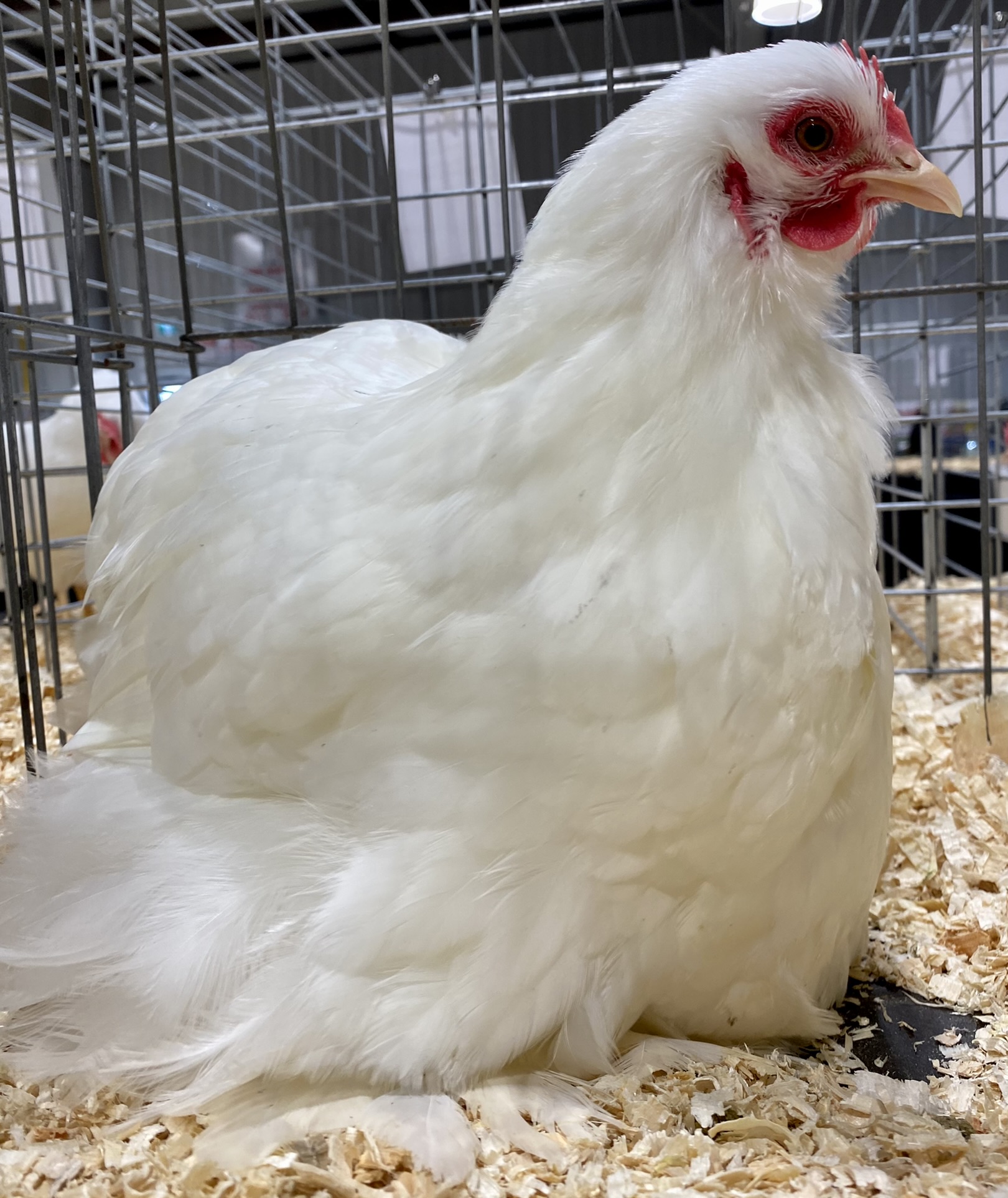 Without a doubt, I had one trio of White Calls which produced more outstanding offspring than any other mating I ever owned. One season alone during the early 1980s, that mating produced 10 pairs of show quality youngsters. The interesting thing about them was that none of the birds in the mating was outstanding in their own right. Each bird in the mating was good in most respects but none of them possessed enough visible qualities to making them likely to place well in keen competition. I never showed any of the three but the main reason was that I considered them too valuable to show. I kept the mating intact for at least a half dozen years until one female died. I replaced her with a daughter and good young stock continued to be produced. By year eight, I had lost both of the remaining members of the original trio. I used offspring from that mating extensively in my breeding program but none of the offspring (even those who were show winners themselves) ever possessed the degree of prepotency possessed by their parents. Without good records, I might have never known about that golden trio and their ability to produce champions.
By Lou Horton