This is part one of a series of three articles by Clayton Botkin on making the most of your poultry show experience.
One of the biggest draws for poultry enthusiasts is the reward gained through exhibiting our beloved poultry. Whether you fancy large fowl, bantams, turkeys, geese, ducks, or guineas, attending a poultry show is usually the highlight for many of us.  It offers an opportunity to compare your birds against others, engage with colleagues of a similar interest, forge new relationships and also learn something new.  It is a very rare occasion that you attend a show and depart without gaining some new knowledge.  This article series is intended to help those new to the poultry fancy make the most out of their poultry show experience.
It is generally not a requirement to show birds to attend a poultry show.  You can almost always attend as a spectator and browse the birds on your own time.  This is a great way to introduce yourself and others to the hobby, and also a great time to bring the young people in your life along to see something different and perhaps spark their interest in the hobby as well!  Some things you want to think about before heading to the show:
Check the host organization's website and social media feeds to confirm the show is going ahead, confirm the location, and the site facility being used to host the show.
Ensure you are arriving well ahead of the closing time. Most shows are run by volunteers, and it is important to respect their provided timelines as the days can be long and they will want to head home at the end of the day.
Check for a schedule of events. Judging days will usually be open to the public and often are when most exhibitors are on-site.  The host organization may also offer learning opportunities for new and seasoned exhibitors in conjunction with their event, and they will usually include this in the published schedule.
Always wear fresh, clean clothing and footwear. These clothes should be changed and washed after your visit to prevent any disease transmission to or from the show site.
Bring along a bit of cash. There may be a small fee for entry, or you may wish to have a coffee or snack on-site and most small events are not setup to accept credit or debit cards.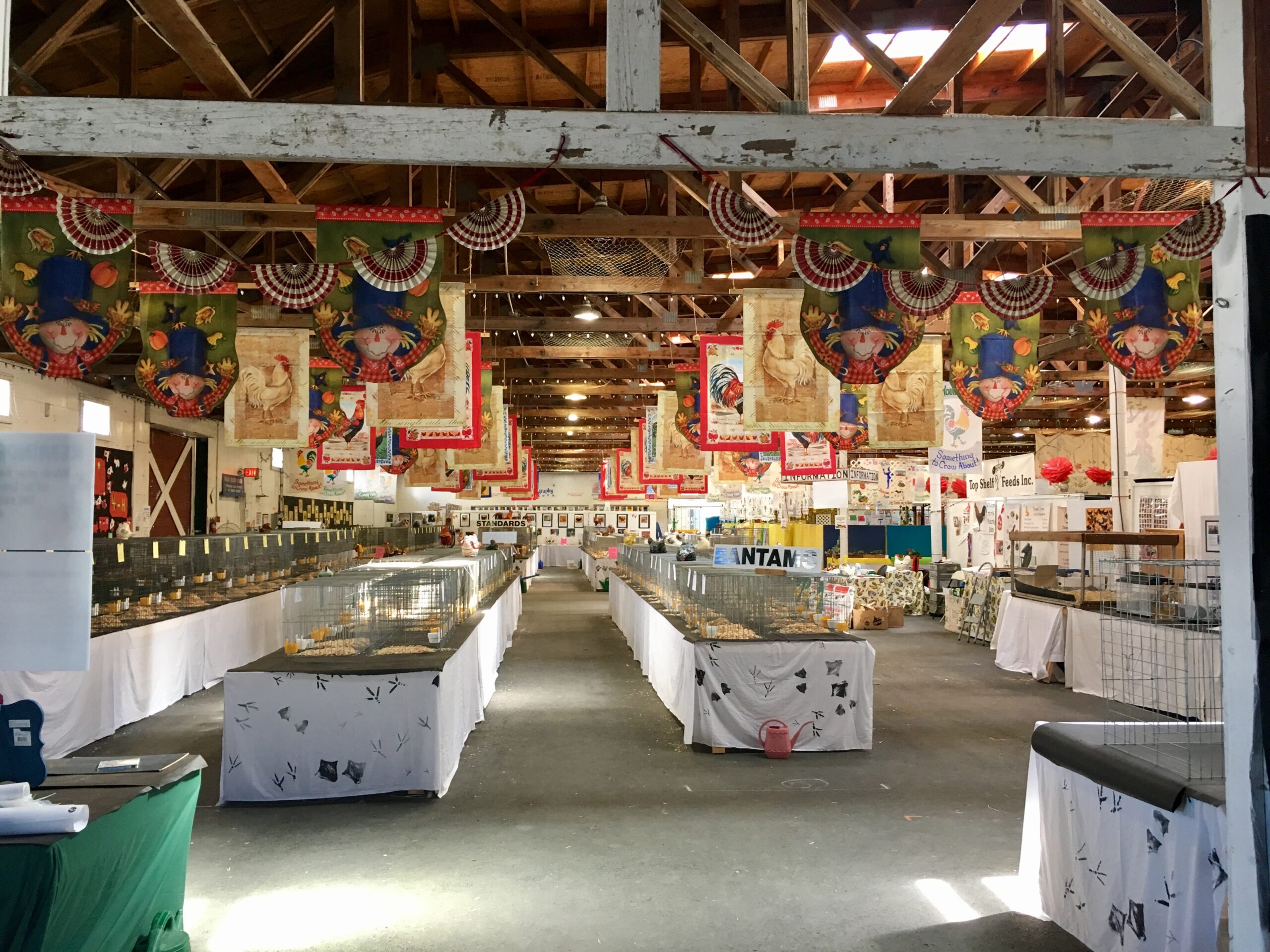 I suggest visiting most shows in the morning.  It is often the busiest time at the show, and the time when most exhibitors will be on-site.  This is when most people will want to ensure their birds are fed and watered, primped and preened to be looking their best as well, if it is judging day.  The birds are also usually most "awake" in the morning and will be more active and provide optimal viewing opportunity.  It is a best practice for host organizations to start judging early in the morning, usually before 9 am to leverage the birds' morning activity as they often show best.  This may be constrained though as the last of the exhibitors may still be cooping in.
Clayton Botkin, P.Ag. B.Sc. (Hons), APA General Licensed Judge #1234