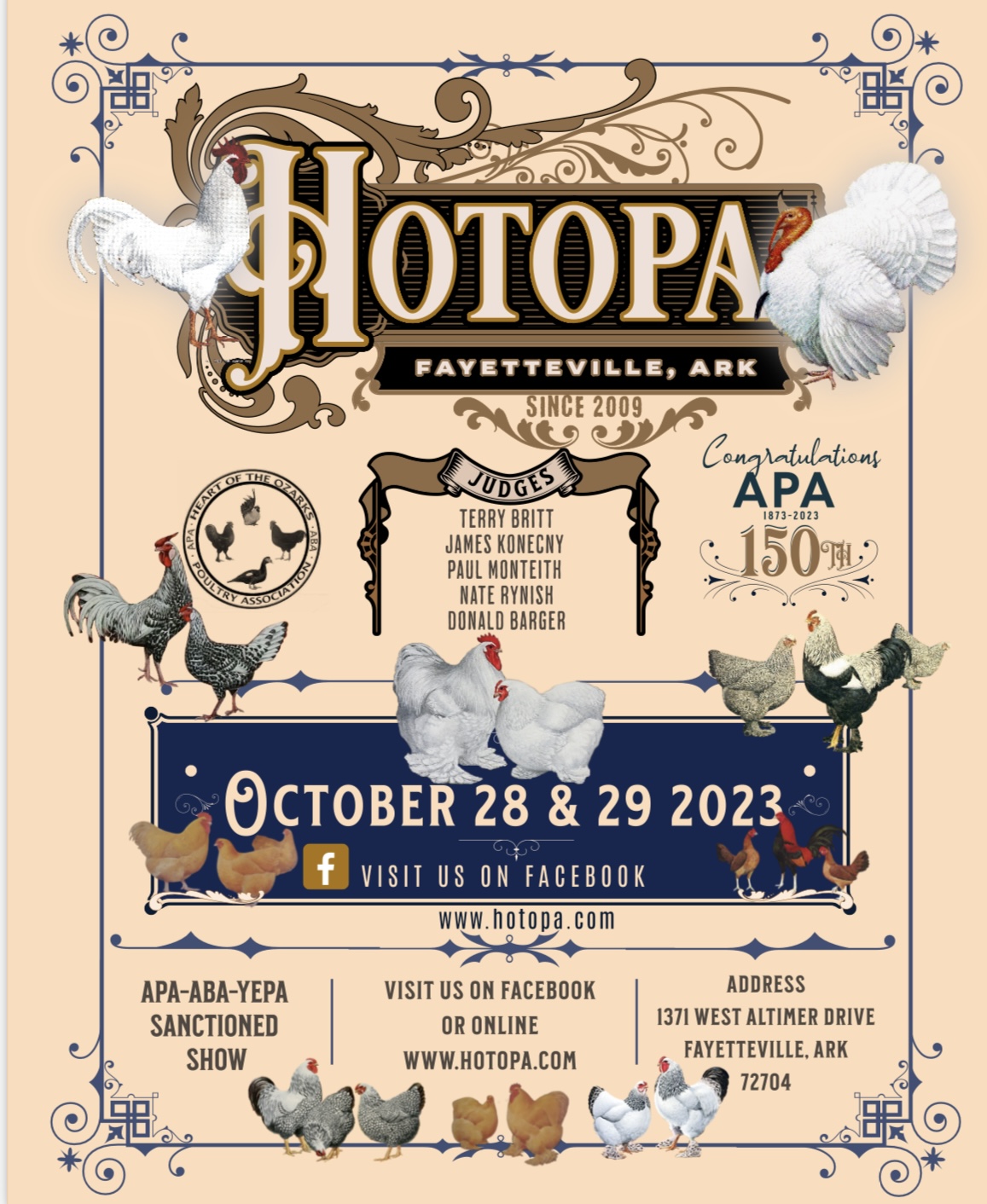 Heart of the Ozark Poultry Association 14th Anniversary Show!
Yes
This is a sactioned show APA / ABA.  The show is nestled in the Ozarks in Fall color!
Coop in Friday (10-27-23) 3pm to 9 pm
Double show / can coop out Saterday (10-28) after awards, or Sunday (10-29) by 9 am.